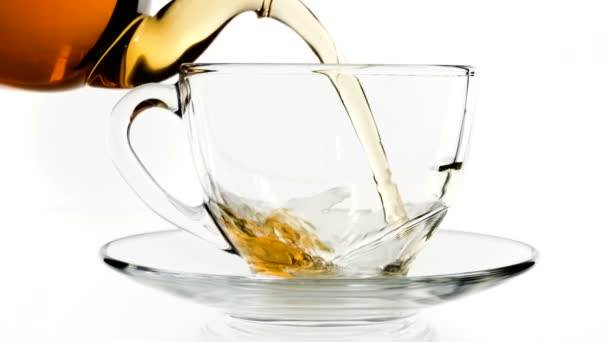 Cha Yi – Look good, Feel good.
Blendings – Tea as it should be.
Be Infused – Tea, Love & Happiness.
Alltime tea – Taste of relaxation.
Yogi Tea – Serve your spirit.
Knack tea – Life goes better with knack tea.
Tea Trails – It all begins here.
Cha Time – Good tea, Good time.
Kokoro – Keep heart delight.
Mcleod Russel – Believe in Tea.
Dhanwantri Tea – A healthy sip! Say Aahhhha!!
English Chai – Best tasting tea in the world.
Celestial Seasonings – Tea doesn't have to be boring.
Tea Trivia – Tevolution for everyone.
Hyleys – The aristocratic tea.
Kericho Gold – A matter of good taste.
Dr Stuart's – There's a better you inside.
Numi organic Tea – Celebrating people, planet, and pure tea.
Good Earth tea – From the fields of five continents. Individually wrapped for freshness.
Qi organic green and white tea – Balance and harmony for body and mind.
Yogi tea – Discover the delicious side of well-being.
Alveus tea – Source of daily wellbeing.
Gryphon Chamomile Dream – Can't sleep?
Tavalon – Tavalon. The future of tea.
Kusmi – Kusmi. The beauty of blends.
Teavana – A heaven of tea.
Upton Tea Imports – Purveyor of the world's finest teas.
BOH tea – Share the Ummph!
Rakhmet Royal Tea – Discover a new destination every day.
Dilmah Ceylon tea – Fresh from our tea gardens to your cup.
PG Tips tea – We all need a PG moment.
Lyons tea brand – Puts the talk into tea.
Victorian tea – It's romance… of a different kind.
Goodricke tea – Wake up to a fresh feeling.
Clipper teas – Natural, fair & delicious.
Basilur Ceylon tea – Basilur. Magic story.
Barry's tea brand – Every day should have its golden moments.
Red Rose Tea – Red Rose Tea is good tea.
Twinings tea – Gets you back to you.
Teadirect – A decent cup of tea.
Sir Winston Tea – Finest tea tradition.
Yorkshire black tea – All the best from Yorkshire.
Brooke Bond tea – Cheers your senses.
Twinings Pure Camomile herbal tea – Blended to make every day a little better.
Harney & Sons tea – Master tea blenders.
Freshpak tea – When you know what's good for you.
Punjana tea brand – Put more flavor in your life.
Tylos tea brand – Tylos tea… it's a part of your life.
Five Roses tea brand – Nobody makes better tea than you and Five Roses.
Billy Tea – The choice of your dad's dad's dad.
Ridgways tea – Fine teas for the discerning.
Lipton tea – Lipton. Tea can do that.
Nambarrie – Nambarrie. Nice and strong.
Tetley tea – A cup of Tetley and you're ready for anything!
Bushells tea – Is it as good as Bushells?
Typhoo – The better way to wake up.
Bell tea – Works wonders.