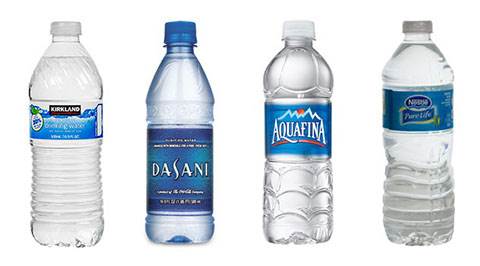 Niagara purified drinking water – Taste the pure difference!
Virgen mineral water – Virgen. Feel the spirit of water.
Cedar Springs bottled water – This bottle will change your life.
Calypso mineral water ice cubes – Chill out with Calypso Ice!
Esker natural spring water – Esker. Water like no other.
Lanark Pure water – Lanark Pure. Life's perfect drink.
American Summits – Natural purity from America's peaks
Watsons distilled water – Watsons. Purity assurance.
Lithia mineral water – Lithia. America's healthiest water.
Gize – Gize. More than water.
Crystal Canadian spring water – The great Canadian outdoors, in bottles
Arbor Springs Water Company – It's all in good taste
Aqua Pura – Be the best you can be
Perrier – Perrier. The ultimate refreshment
Vittel – Vittel. There must be something in this water.
Aquamantra natural spring water – Stimulate your soul
English Mountain spring water – Engineered by nature, bottled with perfection
Ferrarelle – The official water of La Dolce Vita.
Vichy Celestins mineral water – Naturally healthy
Mondariz mineral water – For a second drink better ask for Mondaris
Amidis – Pure water natural life
Bisleri – The sweet taste of purity.
Badoit – The lighter bubble.
Himalayan – Live natural
Dew Drop drinking water – Dew Drop. Water you like.
Bailley – Purity you can trust.
Spa – The purest mineral water there is
Kinley – Trust in every drop
Sufi – Finest drinking water
Zephyrhills – Pure water from a pure place
Wilkins – The most trusted water brand
Poland Spring water – What it means to be from Maine
Liquid Salvation – Pure water for an impure world
Ozarka natural spring water – Straight from nature to you
Oxygenizer – The new way of breathing
Polar – Pureness your body deserves
Bling – More than a pretty taste.
Absolute – Love is pure. Love is Absolute.
Nestle Aquarel – Share life. Share Nestle Aquarel.
Mountain Valley spring water – Refreshingly American
Arrowhead mountain spring water – It's better up here!
Uliveto – Helps digestion
Nestle Pure Life purified water – The water for active people
Malvern mineral water – Malvern. Not quite middle England.
Clear Mountain spring water – Pure water. And nothing but.
Willow – Beautiful spring water from the English Lake District