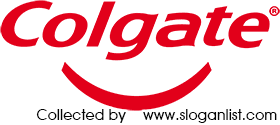 Colgate Total Mouthwash
Stronger, healthier gums.
Colgate Plax Antibacterial Mouthwash
Plax shifts plaque.
For longer lasting fresh breath.
Colgate Toothpaste
So clean, you can feel it.
It stays on the job fighting cavities.
Colgate helps stop cavities before they start.
Colgate Total Toothpaste
Cleans more than just teeth.
Fights germs for 12 hours.
Colgate Total Daily Repair
A healthier mouth day in, day out.
Colgate Total Advanced
Whole mouth health.
Colgate Total Advanced Whitening
Choose the healthier side of whitening.
Colgate Whitening
Removes stains 30% better!
Colgate Sensitive Pro-Relief
Stop numbing. Start repairing.
Colgate is an umbrella brand principally used to purchase oral hygiene products such as toothpastes, toothbrushes, mouthwashes and dental floss.